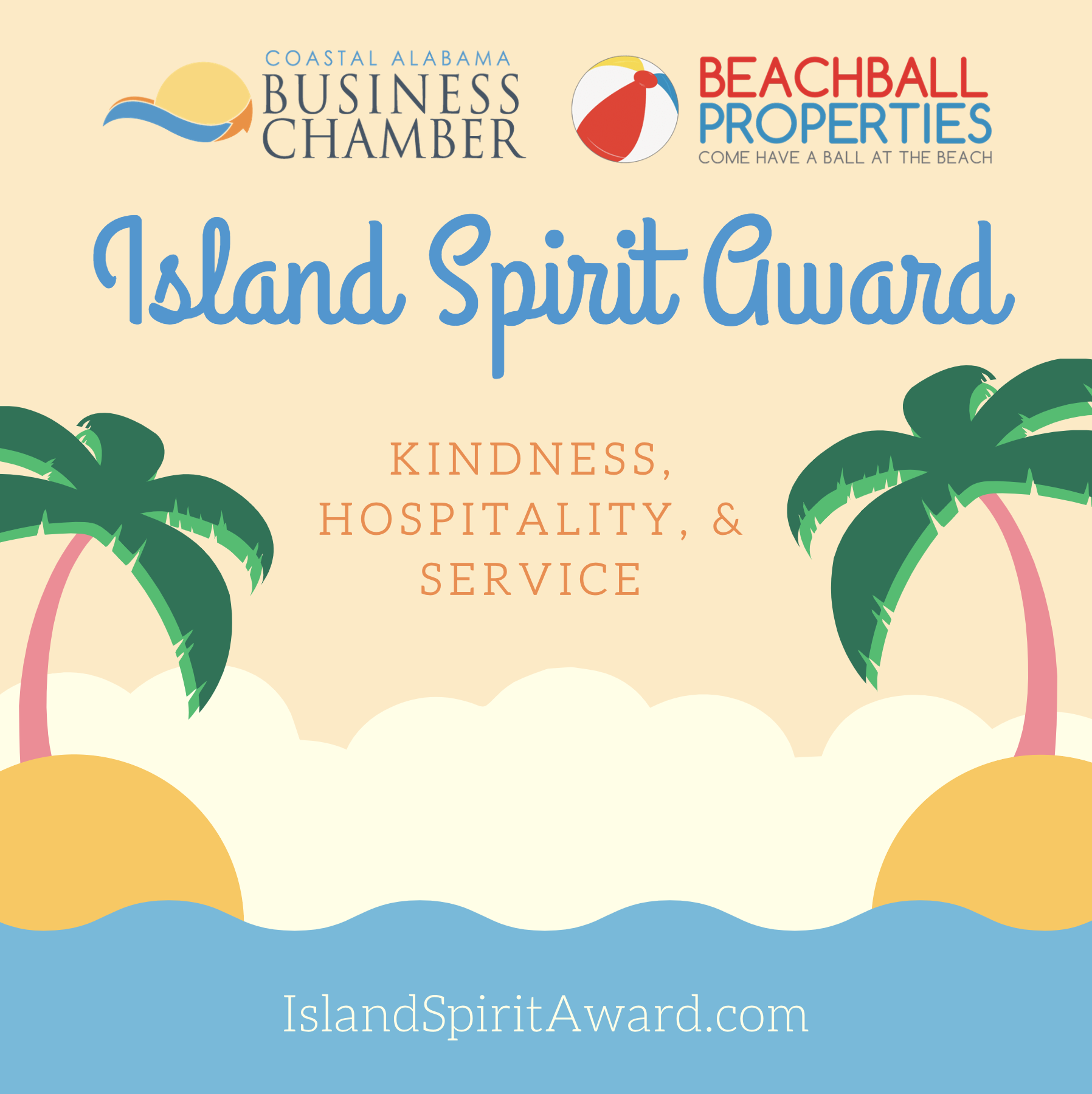 The Coastal Alabama Business Chamber and Beachball Properties present the Island Spirit Award monthly, to an individual who works on the island and displays an attitude of concern, warmth, and hospitality to those they serve. The Island Spirit Committee is looking for nominees who most often have direct contact with customers and visitors to the island.
Past recipients have been waiters, waitresses, service station attendants, bank tellers, receptionists, police officers, grocery clerks, etc. Any individual working in Gulf Shores, Orange Beach, Fort Morgan, and Ono Island qualify.  We are especially looking for non-management employees in the Gulf Shores-Orange Beach-Fort Morgan workforce. We also ask that you refrain from bulk nominations or write-in campaigns!
The Island Spirit Award includes the placement of the recipient's name on a rotation plaque, a cash award, an article with a picture in our local newspaper, a custom made "Island Spirit" pin, and of course the appreciation of all who love this island paradise. Additionally, through the generosity of Rouses Supermarket in Orange Beach, our recipients receive a lovely arrangement at the award presentation.
To nominate someone, simply complete form on this page.